Read the Latest Mayor's Message
Committee Meetings
January 13, 2022
You may have noticed most of the committees for your City Council met this week for the first time this year. The Council committees are where our department heads provide updates/reports on happenings within their areas and ongoing projects, project discussions start and deeper reviews and discussions are had for the City's spending needs. At this week's meetings the Chairs and Vice Chairs were also elected.
Next week on Tuesday, we will have our first Ways and Means meeting of the year where our financial results are reviewed in more detail as well as an update of ongoing capital projects.
The Committee meetings are a good way for residents to stay informed with what's happening on our island. You can find agendas and meeting minutes here: https://www.iop.net/agendas-minutes. All meetings are posted on the online calendar and meeting material is posted at least 24 hours in advance. The City live-streams all meetings on the City's Youtube page, where the recordings of past meetings are also available. Also, another way to stay informed, is at our monthly City Council meetings where each Committee Chair provides a recap of their meetings as well.
All meetings are held at City Hall, are open to the public and provide a time early in the agenda for citizen's comments. It's a great opportunity to have your voice heard.
Thank you for allowing us the opportunity to serve you.
Mayor Pounds
---
City Council Retreat
January 7, 2022
This week our City Council participated in an offsite retreat Wednesday afternoon and Thursday morning at The Post House Inn in Mt. Pleasant. With so many new council members joining this year, I felt it was important to step away before our work began for the year and spend time getting to know each other, building some camaraderie, defining what success will look like, review our strategic plan, receive training from the SC Municipal Association and discuss how we can best work and communicate with each other.
The two days together far exceeded my expectations. Our Council was fully engaged and participatory and walked away with a better understanding of their roles and each other. I'm confident our time together has laid the foundation for a successful year. A few Council members suggested a retreat should become standard operation procedure after each election.
I know any time we spend taxpayer dollars we need to be prudent and efficient. I think we were both this week and the payback will far exceed the cost of our time together.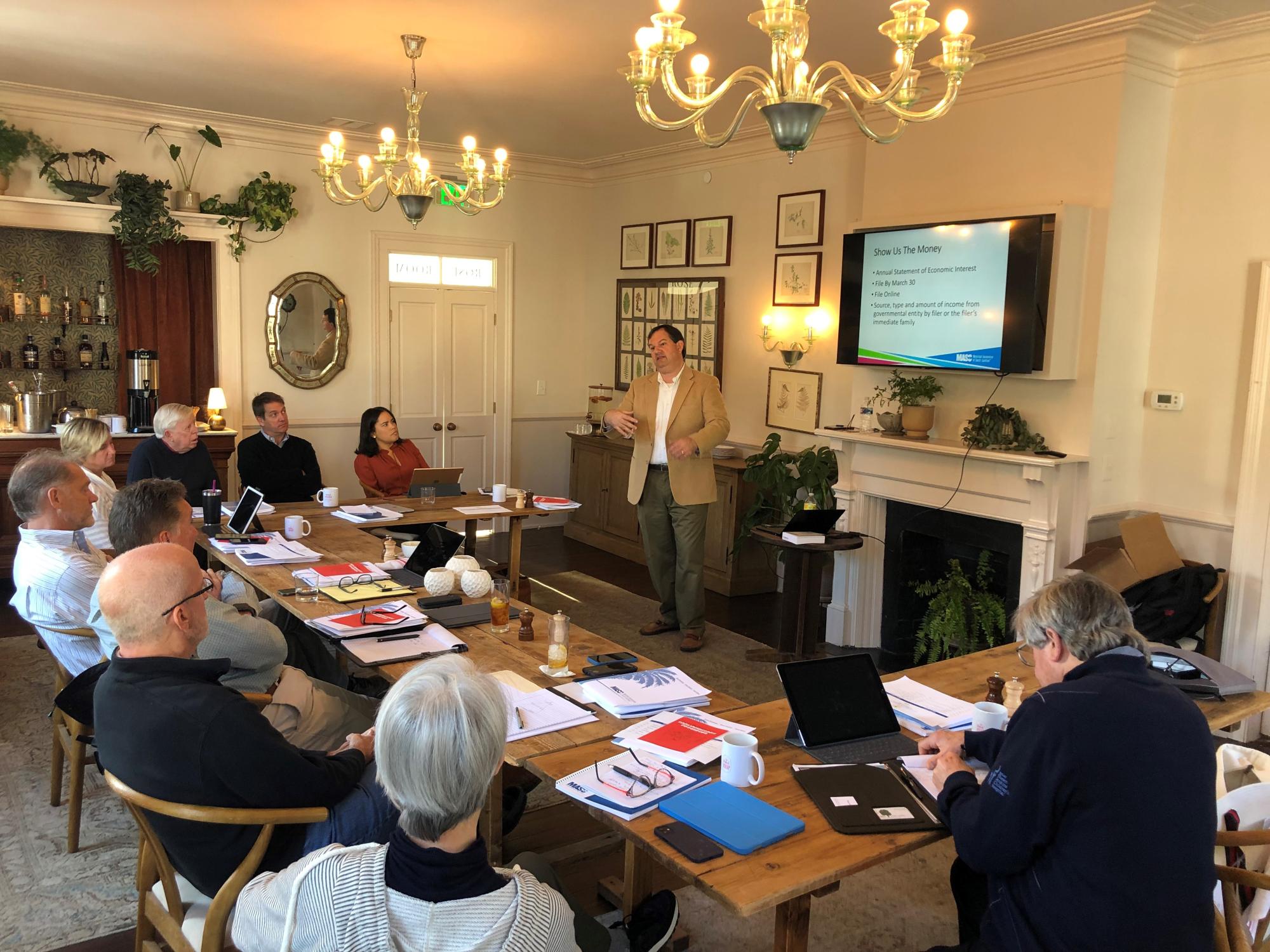 As a result of our retreat, you may see us trying some different things. I'm hopeful any changes we make will make for more efficient meetings and use of time by our staff. In advance, I appreciate your patience as we settle into our roles. Our committee meetings start next week so we will have some new committee chairs that will be learning as they go to some degree.
Thank you for the opportunity to serve you,
Mayor Pounds