Boards & Commissions
Learn More & Get Involved!
The City of Isle of Palms encourages the participation of individuals to assist the City in making our community a great place to live and work. The City Council is responsible for appointing members to Boards and Commissions to the City, which citizen participation is vital. Joining a board or commission is one way citizens can volunteer and become involved with their city government by providing ideas and input.
We encourage citizens to review the information regarding each of the various Boards & Commissions to determine if there is an area of interest. The City currently has 26 volunteers in four advisory Boards & Commissions.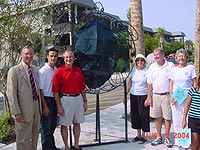 Applications
Applications for appointments to citizen Boards and Commissions must be submitted online or in person at City Hall, 1207 Palm Boulevard no later than October 30, 2020.
---