Mayor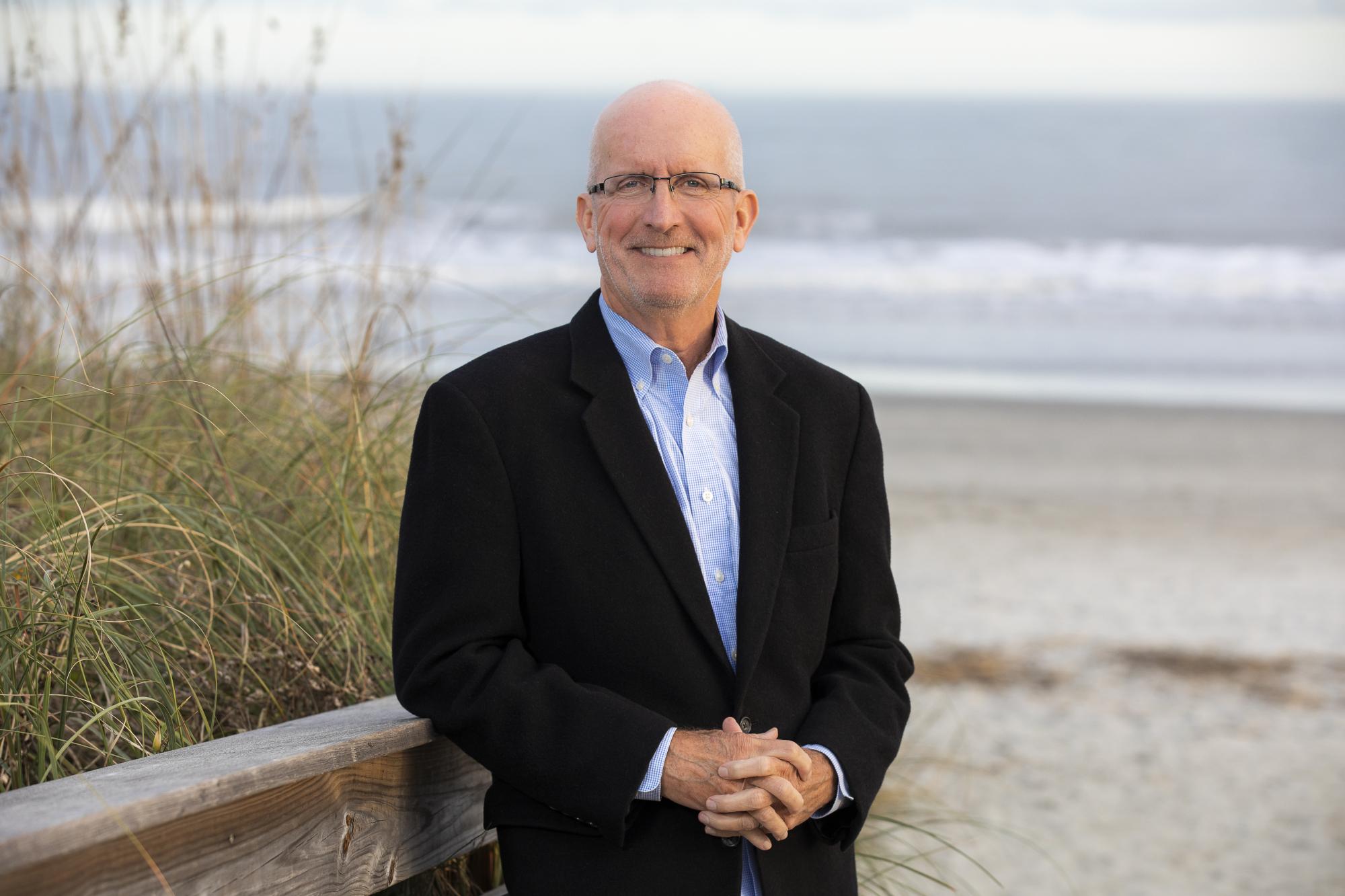 Mayor Pounds has been a full time resident of Isle of Palms since 2015, has owned property since 2010 and has been vacationing here since 1990. He grew up in Texas and Louisiana and spent 25 years in Charlotte working in the financial services industry.
Prior to being elected to City Council in 2019, he served on the Planning Commission. While on Council, he has served as Chair of the Ways and Means and Public Works Committees and has been a member of the Public Safety and Recreation Committees.
Mayor Pounds adheres to the belief that city governments should be open, transparent, and responsive to the residents that elect them. He is always accessible by phone or email and makes himself available to his constituents. Mayor Pounds engages with his community on a regular basis; he can be found at many City-sponsored events conversing with island residents and listening to their concerns.
Mayor Pounds will maintain a resident-first focus and address the issues that are important to the residents. As an elected official, he believes it's not about his agenda, but rather, it's him continuing to listen to the residents to ensure he knows what's important to them.
Mayor Pounds is married with 3 children - one in the Charleston area, one in Houston and one in Wilmington, NC. They have one grandson.
Mayor's Office Hours
Mayor's office hours will be every Monday and Wednesday from 1:30 p.m. - 5:00 p.m. at City Hall, located at 1207 Palm Boulevard. Stop by to introduce yourself, ask questions or share your concerns with me. If you need to meet or talk to me anytime, please call or text me at 843-252-5359 or email at ppounds@iop.net.