Police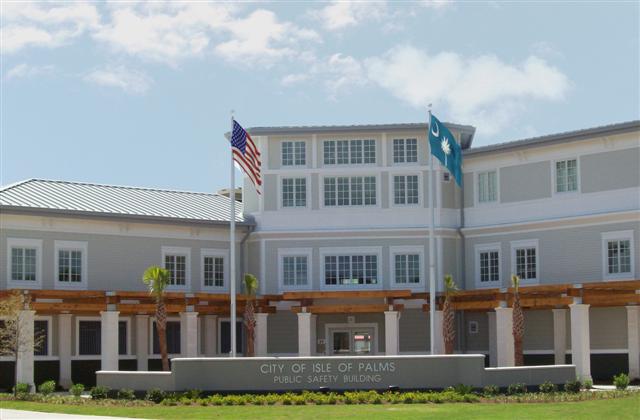 The Isle of Palms Police Department has twenty-two (22) sworn police officers and seven (7) non-sworn personnel serving a population of approximately 5,000 citizens. The department provides such services as Crime Prevention, Criminal Investigations, Traffic Enforcement, Victim Services, Animal Services and Beach Patrol to those that live, work and visit the Isle of Palms.
Contact Information
Chief of Police
Kevin Cornett
Administrative Assistant, Records Clerk
Tracy Waldron
Captain
Jeffrey Swain
Lieutenant
Robert Forsythe
Special Services Sergeant
Chad King
Detective Unit Sergeant
Kraig Thompson
Detective
Amanda Postell
Emergency Management/Accreditation Corporal
Louise Hardy
Patrol Sergeant

Jamey Meekins
Patrol Sergeant

Chris Sanders
Patrol Sergeant

Matthew Storen
Patrol Sergeant

Sharon Baldrick
Animal Control/Livability
William Collins
Code Enforcement/Livability
Trent Hill
Victim's Advocates
Louise Hardy
K. Garcia
Physical Address
30 J.C. Long Boulevard
Isle of Palms, South Carolina 29451
Mailing Address
30 J.C. Long Boulevard
Isle of Palms, South Carolina 29451
Fax Number
843-886-8527
Emergency Phone Number
911
Police Dispatch
843-743-7200
Non-Emergency Phone Number
843-886-6522
Resources
Accreditation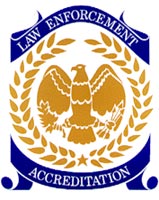 The Isle of Palms Police Department is accredited through CALEA, the Commission on Accreditation for Law Enforcement. The Department was initially awarded accreditation on March 23, 2002. The Department received its first re-accreditation on March 19, 2005 in Birmingham, Alabama and received its second re-accreditation on March 8, 2008 in Atlanta, Georgia. The department received its third re-accreditation on March 26, 2011 in Bethesda, Maryland. The department received its 4th re-accreditation on March 22, 2014 in Garden City, California.
On March 25, 2017 in Mobile, Alabama, the department received its 5th re-accreditation award. During this conference, the department also received a Meritorious Award for being an accredited agency for fifteen consecutive years. Also, Chief Buckhannon was awarded the Egon Bittner Award for being in command of an accredited agency for fifteen or more continuous years. Accreditation represents a significant professional achievement.
Accreditation acknowledges the implementation of policies and procedures that are conceptually sound and operationally effective. The foundation of Accreditation lies in the promulgation of standards containing a clear statement of professional objectives. Participating agencies conduct a thorough self-analysis to determine how existing operations can be adapted to meet these objectives. When the procedures are in place, a team of trained assessors verifies that applicable standards have been successfully implemented. The process culminates with a decision by the CALEA that the agency has met the requirements for Accreditation.
Monthly Departmental Reports