Facilities
Bark Park
Location
29th Avenue behind the Recreation Center

Report Abuse
Emergencies 911
Isle of Palms Police Department Non-Emergencies 843-886-6522
Isle of Palms Recreation Department 843-886-8294
---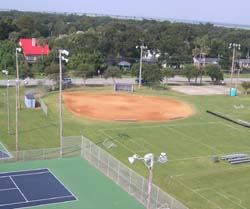 Baseball Field
Location
27th Avenue
Rules
Lights are provided for Recreation activities only, including youth baseball, adult softball and kickball.
Golfing, dogs and motorized vehicles are not permitted on fields.
Fields may not be reserved.
---
Location
Between 27th & 28th Avenues on Hartnett Boulevard.
Rules
Courts are first come first serve.
Courts may not be reserved.
Lights available until 10:00 p.m.
No Loitering or playing after 10:00 p.m.
---
Cardio Room
Hours
| | |
| --- | --- |
| Monday | 8:00am - 5:00pm |
| Tuesday | 8:00am - 5:00pm |
| Wednesday | 8:00am - 5:00pm |
| Thursday | 8:00am - 5:00pm |
| Friday | 8:00am - 4:00pm |
| Saturday | 8:00am - 2:00pm |
| Sunday | |
Rules and Regulations*
Individuals must be at least 16 years old to use equipment. Children, ages 12 through 15 may use the facility with parental supervision present.
Individuals are REQUIRED to sign in and out on log sheet provided
Use of Cardio Room is Free and open to those visiting the Isle of Palms
Individuals shall utilize Cardiovascular Room at their own risk.
Patrons must clean equipment after every use
Machines may be used first come, first serve unless a class is begin conducted by the Recreation Staff
Please limit use of cardiovascular machines to 30 minutes when others are waiting

Appropriate athletic wear (mesh shorts, T-Shirts, tank tops, warm-ups, sweats, etc) is required for training.

No open beverage containers, food, gum, or tobacco products allowed. only sports bottles containing water or sports drinks are allowed.
*Complete Rules and Regulations are posted in the Cardio Room Facility.
---
Playground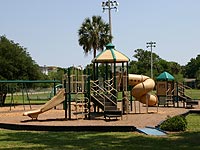 The playground has ample parking on 28th Avenue and is equipped for kids from pre-school to age 12.
The Isle of Palms has created an environment that allows children to explore imagination, physical abilities and safety.
The playground complies with the Americans with Disabilities Act
Play at your own risk
No Loitering or playing after 10:00 p.m.
---
Frisbee Golf Course
The 18 Hole Frisbee Golf Course is set up around the Isle of Palms Recreation Department grounds. Start at the black mailbox by the bike rack and follow the red flags. The mailbox contains pencils, scorecards and course map. Equipment can be checked out at the front desk.
Due to Recreation sponsored activities the course may not be playable at times.
Course Hours
Sunrise to Sunset
Course Rules
Play with Responsibility, have Fun, be Courteous!
Do Not Play around people or sporting events, skip hole if necessary. At times it may Not be possible to play course.
Frisbees available at Front Desk, players must sign out equipment.
Playing Rules
Tee off where the previous hole ended
Place pivot foot where Frisbee landed and proceed
Drive: players can step forward/follow through as long as you are not putting (within 10yrd radius of hole)
Putting, player must keep feet planted
Putting: Putting Hard, player must hit the tree trunk. Putting Easy, player can hit any part of the hole.
---
Recreation activities have priority over gym usage.
The Gymnasium schedule changes often to accommodate programs, classes, camps and
other activities. The following times may vary due to programming.
It would be safe to call ahead of time to see that the Gymnasium is open
(843) 886-8294

Monday - Friday - 8:00 AM - 4:00 PM most days. Call for availability. Hours vary depending on programming

Saturday - 11:00 AM - 2:00 PM - Open gym - most Saturdays

Gym Rules:
Visitors must check-in at the front desk before entering the gymnasium.
Half court play ONLY (please be aware of children and others playing ping pong and/or games other than basketball).
Swearing, fighting and other obscenities are strictly prohibited.
Participants must wear proper attire. (shoes and shirts must be worn at all times).
No dunking or hanging on rims.
Misuse of equipment is prohibited.
Rubber sole shoes must be worn.
Black sole shoes will not be allowed on gymnasium floor.
Kicking balls will not be tolerated.
Put all trash and recyclables in proper containers.
Put basketballs and other equipment in their proper locations when finished.
Display good sportsmanship at all times.
---
Picnic Shelter
A 20 X 40 picnic shelter is located adjacent to the playground and is used for birthday parties and family picnics. However, the shelter may not be reserved.
---
The field is located on 27th Avenue and used for youth baseball, adult softball and kick ball.
Rules
Lights are provided for Recreation Activities Only
Golfing, dogs or motorized vehicles are not permitted on fields
Fields may not be reserved
---
Tennis and Pickle Ball Courts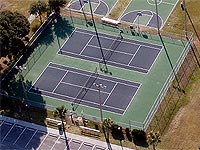 The tennis and Pickle Ball courts are located on the corner of Hartnett Boulevard and 28th Avenue.
Rules
Courts currently illuminated.
Courts are first come, first serve.
When someone is waiting, singles should limit play time to one (1) hour.
When others are waiting, doubles should limit play time to two (2) hours.
Courts are closed during Recreation scheduled tennis and pickle ball lessons. Signs will be posted on courts. Call 843-886-8294 to check availability.
---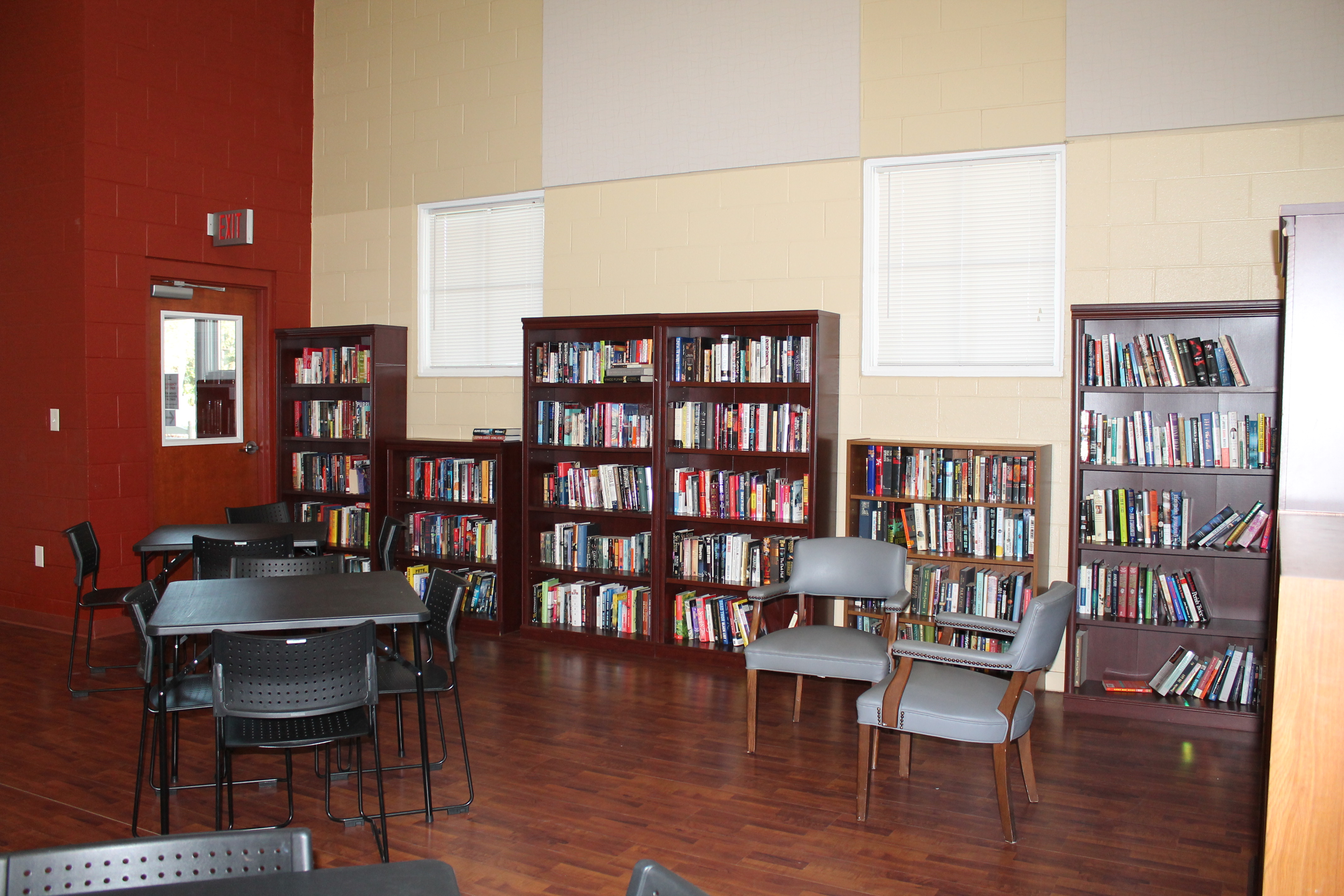 Library
The Library at the Recreation Department is a collection of books that Island residents and those visiting the Isle of Palms have donated.
The library is open during normal building hours.
There is no membership, books are loaned out on an honor system.