Scavenger Hunt
A Fun Family Activity on the Isle of Palms!
The City of Isle of Palms in conjunction with the Turtle Team, The Exchange Club, and Mary Alice Monroe have collaborated to present a scavenger hunt around the island. Local artist Scott Penegar has created six (6) life size turtle hatchling sculptures which have been strategically placed on the Isle of Palms near plaques detailing information about the life cycle of the Loggerhead sea turtle. Download this brochure or pick it up at City Hall and some local businesses which contains clues to the locations of the plaques and hatchlings. Complete the scavenger hunt in the brochure and turn it in at City Hall for a prize!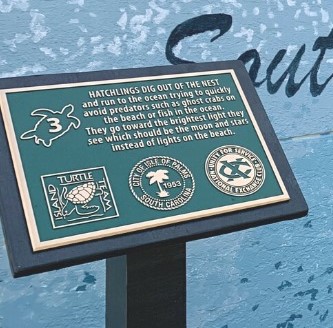 To complete the hunt you'll need to find the six (6) life size hatchling sculptures hidden around the Front Beach business district on Ocean Boulevard. There are clues in the "Hatchling Hunt" brochure to help you get started. You'll need to find the plaque for each hatchling and write the number on the brochure to win the prize.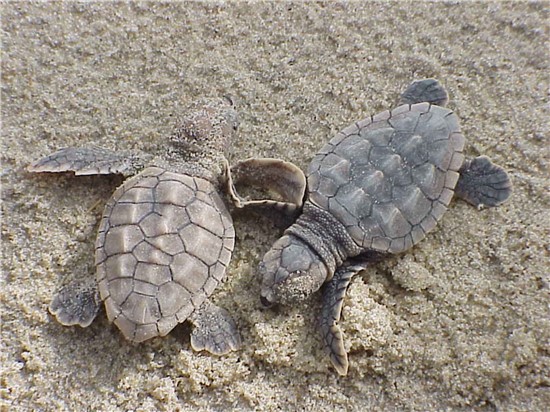 Loggerhead turtles are an important part of our ecosystem on the Isle of Palms. They can grow to weigh approximately 250-400 lbs, they breathe air, and have flippers instead of feet. Many of them are born here on the island and come back after between 25 and 30 years to nest. They will nest as many as 6 times a season. Hatchlings often emerge from the nest in the dark and navigate to the ocean using the light of the Moon, artificial lights may prevent the baby turtles from making it to the water. Once in the ocean they make their way to the Gulf Stream where they begin to eat. Sometimes they can mistake plastic for food which can be deadly. To help our turtle friends have the best chance for survival we should keep lights off near the beach at night and keep plastic at home. The "Hatchling Hunt" will teach you more about the Loggerheads and what we can do to be good neighbors.