Alarm Systems
Isle of Palms City Ordinance 7-4-5 states that owners must obtain an alarm permit for residences or businesses that are monitored. See full Ordinance.
Please fill out the application form and submit with a one-time fee of $25.00. The City will send an alarm renewal sheet every year for information purposes only. The information is very important for Police or Fire personnel in an emergency.
Alarm Permit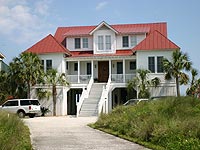 Please call 843-886-6522 or email twaldron@iop.net with questions.